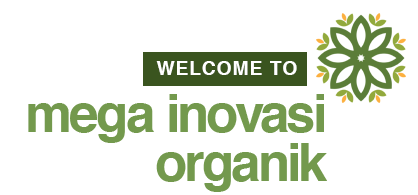 PT Mega Inovasi Organik is a company based in Indonesia, specializing in producing organic and natural products. We work together with more than 2500 organic farmers in some region including central Java and west Borneo. Our main production is organic coconut sugar, oil and syrup.
We are now expanding our product lines with a new farmers group to produce more organic products such as long pepper, cubeb pepper, vanilla, cashew and dry fruits. We also work together with our farmers in developing fair trade supply chain for our products and now be the first to produce organic coconut sugar fair trade under fair trade international.
Integrated Organic Project
Every farmer in our farmland has an average of 500 m² of organic land that can be used to cultivate many organic products. By collaborating with our farmers to produce organic products such as coconut fruit, moringa, clove, pepper, ginger, turmeric, vanilla, cacao and many more, we believe that this integrated organic farmland concept will help increasing our farmers' income, and helps them to live above the poverty line.