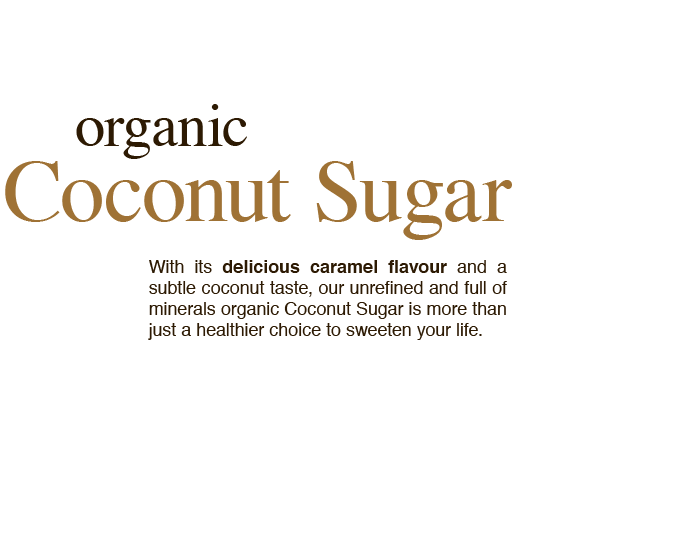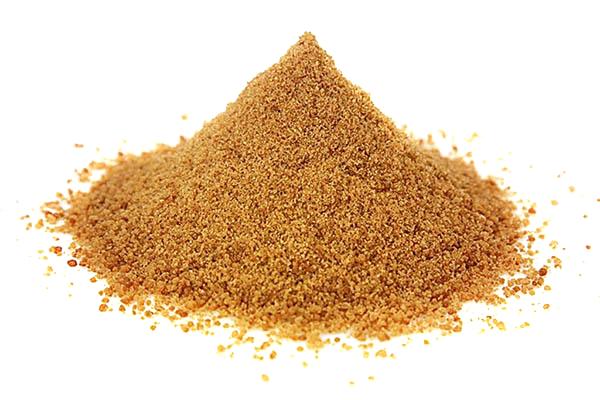 Organic Coconut Sugar
Coconut sugar is the crystallized nectar of the coconut palm tree blossom that (Cocos nucifera) made by a simple boiling, cooling, and grinding process. It has been used as sugar in South-East Asia for many centuries, most particularly in Indonesia. Our Organic Coconut Sugar is made by a community of traditional coconut farmers in Central Java, Indonesia and processed naturally which there is no chemicals and preservatives added.
Our organic coconut sugar is the crystallized nectar of the organic coconut palm tree blossom (Cocos nucifera) with less than 0.5% of Mangosteen sap as antioxidant additive.
It is available on two forms as fine grind (mesh 12) and powdered (mesh 30-40).
Fine grind organic coconut sugar
Our all-purpose, light brown color coconut sugar is produced from most of our coconut nectars harvested at all season of the year.
Powdered organic coconut sugar
Coconut sugar powder is produced through repeated milling and filtering process, suitable and easy to blend with powder drink mix and organic chocolate bar recipe.
You could check our Organic Coconut Sugar Brand at www.menoreh.id
Quality is the most important for us. We maintain the quality of our organic coconut sugar by implementing an Internal Control System (ICS) that enables us to track the production lines down to the very beginning and improve product traceability. Our production process is quite tight.
First of all, the farmers will make the coconut sugar by harvesting the coconut sap and then boiled it into caramel. It is grounded into granule by using the coconut shell. Then it is filtered from any kind of impurities.
Coconut sugars that meet our standard will be processed. After that we check it again with our internal control system. ICS will check the visual look. ICS will ensure and analyze in laboratory that the coconut sugar is free of any impurities. The products that passed the checking process will be packed in our final packaging and put in the warehouse.
It's doesn't taste like coconut sugar, despite the name!
It tastes sweet like a caramel.
Coconut sugar doesn't come from coconuts meat, but rather from the nectar of flowers on the coconut palm tree. This nectar is extracted then boiled to release moisture, which forms the solid product we know as coconut sugar. In the taste department, coconut sugar has a slight caramel flavor, distinguishing it from table sugar and other sweeteners.
Coconut sugar is a great sugar alternative for many reasons. It bakes very well and helps give an amazing texture to all our favorite dishes and drinks! It melts perfectly fine in every drink especially for tea and coffee. You could be experiment it in your favorite dessert. It caramelizes like sugar, thus making great brownies or chewy cookies. Try to start it in a batch of chocolate chip cookies or brownies. You could be also just been sprinkling over your morning yogurt and juice.
Find it more at menoreh's blog.