The Best Organic Fruits from PT Mega Inovasi Organic at BIOFACH 2019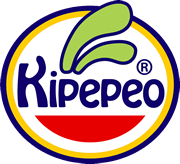 Kipepeo Bio & Fair GmbH is a German trading company and partner of East African small farmers and their cooperatives. With the principles of "fair trade",  Kipepeo Bio & Fair GmbH bring certified organic tropical fruits and spices from small farmers to the European natural food market. The farmers receive a living income and can growing their welfare. To counteracting the rural exodus and the growing poverty and misery in the big cities.
Kipepeo Bio & Fair GmbH with PT Mega Inovasi Organic as the company based in Indonesia specializing in producing organic and natural products with more than 2500 organic farmers in some region in Indonesia, successfully brings Indonesian Organic Fruits to European market and showing them at BIOFACH 2019 on February 13-16, 2019 in Germany.
Our best organic fruits that showed at the event, such as: Mangostan, Passion Fruit and Red Banana.